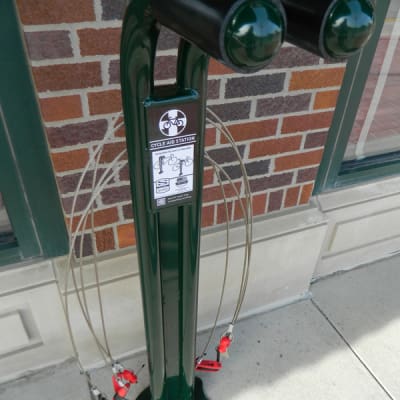 Cyclists
Cyclists Welcome at the Hotel Pattee
Whether it be our comfy rooms, a pre-ride bloody-mary, post ride food and drink or a great breakfast the morning after, the Hotel Pattee has been "home" to BRR riders for years. Many a rider comes from near and far to enjoy a weekend stay at the hotel in February for the BRR ride. Our hospitality does not end there. We are a year-round bicycle destination.
Our Hotel is on the Raccoon River Valley Trail and just 9 miles from the High Trestle Trail.
Need your water bottle filled? No problem at the Hotel Pattee!

Need air in your tire or some basic bike tools to fix a flat? No problem at The Hotel Pattee!
Bike rental available Raccoon River Valley Bicycle and Trailside Rentals
Bike repair station and tire pump in front of hotel.
Indoor bike storage for guests.
Indoor/outdoor dining- David's Milwaukee Diner, Outdoor Bistro, Soumas Courtyard
Pattee Cakes Bakery and Grab-n-Go Snack Station including drinks, sandwiches,
Picket Fence Ice Cream, cupcakes, muffins, and scones.
Motorcyclist
Hotel Pattee Caters to Motorcyclist
The overnight indoor parking is complimentary and includes dedicated parking bays offering a shop light, fan, and a mechanics roller seat. A complimentary washer and dryer are available, along with an air compressor and shop rags to wipe the bikes down.