Cyclists
Cyclists Welcome at the Hotel Pattee
Whether it be our comfy rooms, a pre-ride bloody-mary, post ride food and drink or a great breakfast the morning after, the Hotel Pattee has been "home" to BRR riders for years. Many a rider comes from near and far to enjoy a weekend stay at the hotel in February for the BRR ride. Our hospitality does not end there. We are a year-round bicycle destination.
Our Hotel is on the Raccoon River Valley Trail and just 9 miles from the High Trestle Trail.
Need your water bottle filled? No problem at the Hotel Pattee!

Need air in your tire or some basic bike tools to fix a flat? No problem at The Hotel Pattee!
Bike rental available Raccoon River Valley Bicycle and Trailside Rentals
Bike repair station and tire pump in front of hotel.
Indoor bike storage for guests.
Indoor/outdoor dining- David's Milwaukee Diner, Outdoor Bistro, Soumas Courtyard
Pattee Cakes Bakery and Grab-n-Go Snack Station including drinks, sandwiches,
Picket Fence Ice Cream, cupcakes, muffins, and scones.
HP Hub
Central Iowa Getaway
​Enjoy our 2 Night/3 day Package which includes overnight accommodations at the Hotel Pattee, 18 holes of golf, Kayaking trip, along with cycling on the Raccoon River Valley Trail or the High Trestle Trail.
E-mail jay@hotelpattee.com to arrange your overnight adventure trip.
Requires a minimum of 2 rooms with double occupancy.
Prices start out at $199 per person for the 2 night/3 day excursion.
We will make all of your arrangements!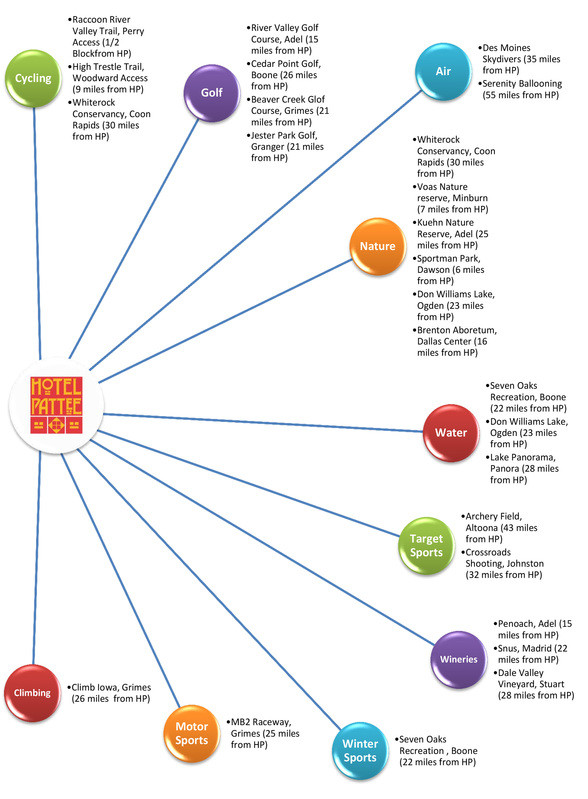 Motorcycle Amenities
Indoor Motorcycle Parking
Hotel Pattee Caters to Motorcyclist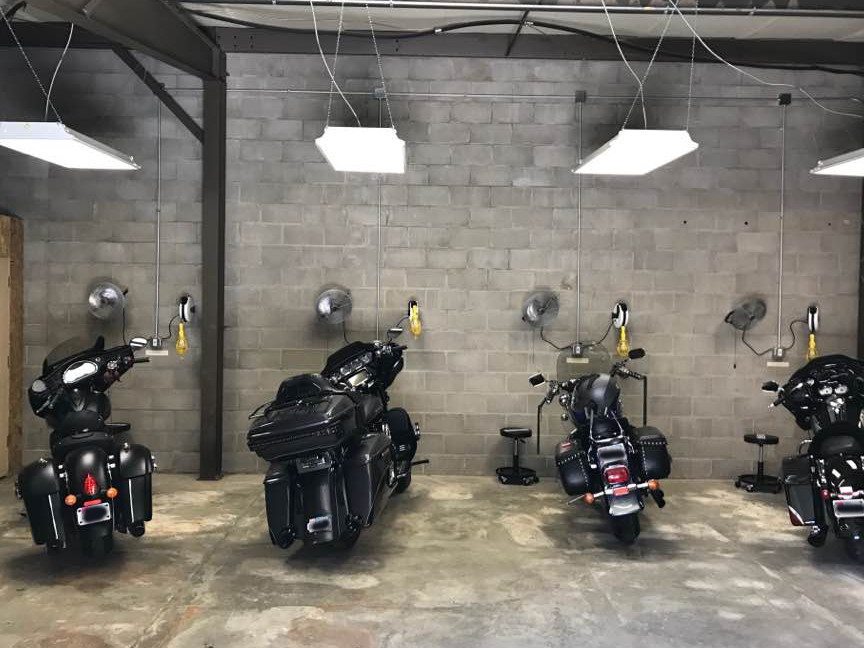 Over the last year, the Hotel Pattee has interviewed and surveyed Motorcyclists to determine what they, as guests, look for in Amenities that cater to their needs. Owner Jay Hartz said "We own a building directly behind our hotel and I wanted to convert it to indoor Motorcycle parking. The thing was, I didn't know what amenities to offer the Motorcycle Community. We conducted over 500 surveys and the project soon came together! In short, we listened, learned and responded."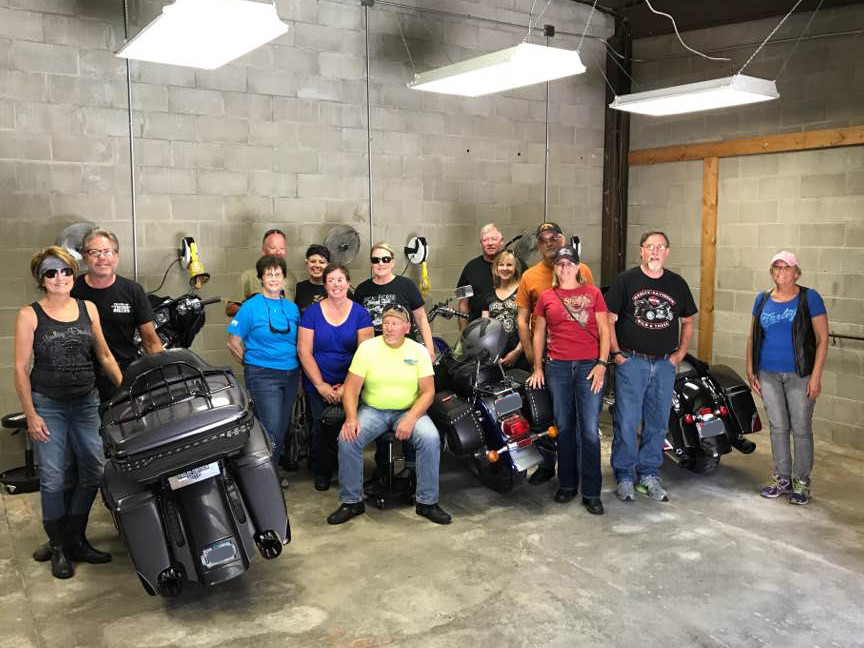 "What we have now," Says Hartz "Is a first class indoor motorcycle storage location for our guests that matches our first class hotel!"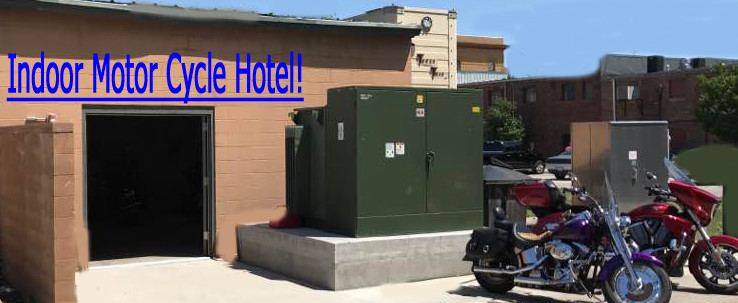 The overnight indoor parking is complimentary and includes dedicated parking bays offering a shop light, fan, and a mechanics roller seat. A complimentary washer and dryer is available, along with an air compressor and shop rags to wipe the bikes down.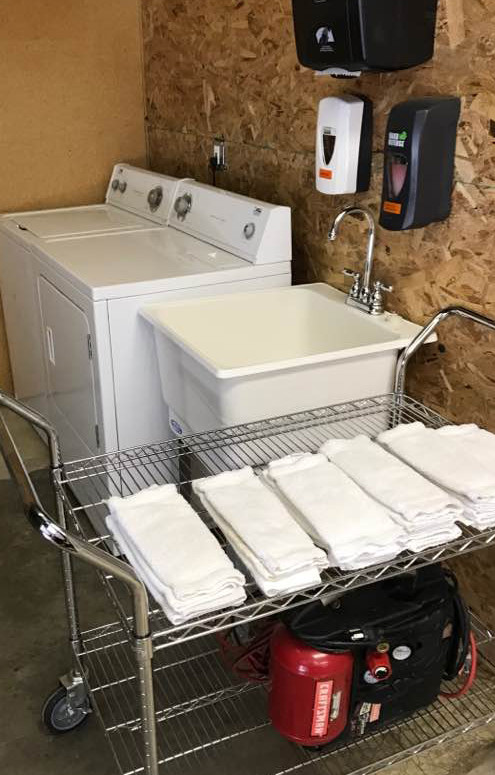 Co-Ed Bowling League
Join us for our First Ever Co-Ed Bowling League
MIXED LEAGUE BOWLING AT THE HOTEL PATTEE
Thank you for your interest in this non-sanctioned Mixed League Bowling League schedule at the Hotel Pattee. The proposed schedule would run for 12 weeks, and would be based on the number of participating teams that sign up. The schedule would require a minimum of four teams, and a maximum of 8 teams.
Teams:
· Each team would be coed, but there is no set ratio for male or female members (team can be all male, all female, or a mix of both)
· 5 bowlers per team per week. Teams are permitted to have alternate (substitute) players.
· Players will pay to compete each night, rather than paying an up-front league fee. This will ensure that players are only paying for the nights that they bowl. Price would be $15.00 per night per bowler, which includes all 3 games and shoes.
· Players are not restricted to one team, and can participate in both the Tuesday/Thursday night league and the Sunday league
Schedule:
· Schedule for Tues/Thur night league will rotate per the attached schedule, with each team playing only one night per week. Sunday league would rotate between the "afternoon" game (3:00 PM) and the "evening" game (6:30 PM)
· All game nights will begin at the posted time. The lane will be open for warm-up/practice 30 mins prior.
· In the event of a cancellation due to weather or hotel event, a make-up time will be scheduled.
· All teams will play the other teams in their league 3 times in the season.
· A final tournament game could be scheduled between the Tues/Thurs champions and the Sunday champions at the conclusion of the season.
Rules:
· League play will conform to the guidelines of the USBC, but will NOT be sanctioned by the USBC.
· All play will be an independent league, with no scores, averages, handicaps, etc being reported to or influencing any outside league play at other venues.
Prizes:
o Champion team: Team receives a "Chefs Table" dinner on us for each team member +1
o Runner up: Team members win dinner for 2 in the restaurant
o Highest Total Points: Player with highest points wins free night in suite
o Highest Average: Player with highest average wins free dinner for 2
Email Clint Nelsen to get the proposed schedule and to sign up your team.
engineering@hotelpattee.com